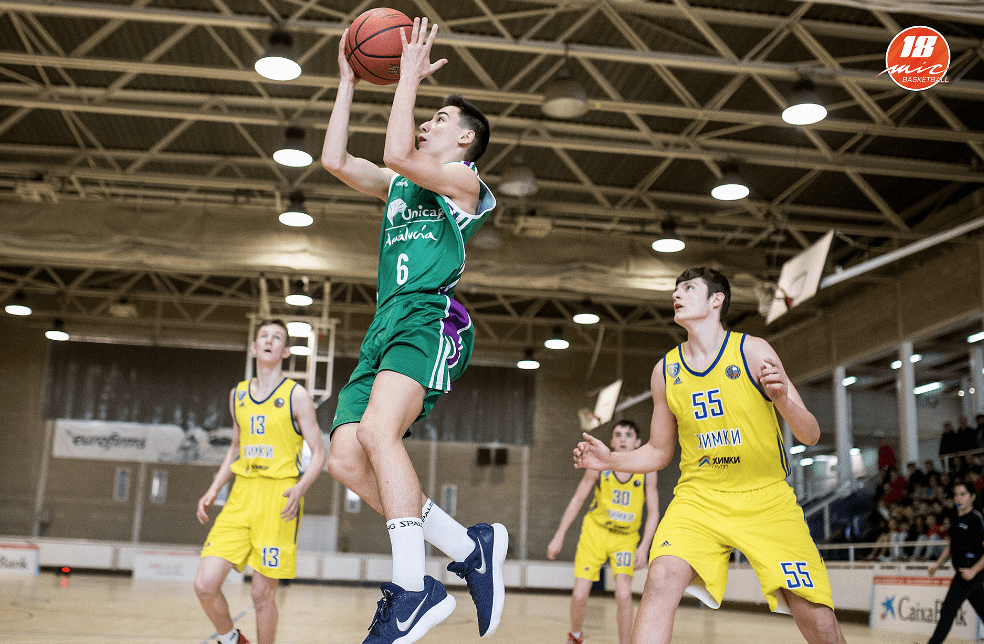 Unicaja, three unforgettable titles
U18W, U16M, U15M. Three categories, three titles. Three amazing championships. Unicaja Baloncesto showed in the second edition of MICBasketball all its potential as a team, beating DME Sports Academy, Scios Celtics and Khimki in the finals. The Andalusians are not only one of the best clubs at Spanish level, but they also showed their level of competitiveness against American and Russian teams.
Against DME Sports Academy (U18W) they won 64-48 basing their game on defense.
One of the best finals of the MICBasketball'18 was played on Sunday at Fontajau (U16M). Unicaja beat Scios Celtics 83-65 after a brilliant third quarter (25-7). Wally and Ramirez were incommensurable, both in attack and defense.
Finally, Unicaja U15 beat Khimki 38-45 in a duel with many nerves. Javier Montañez, his coach, highlighted the level of his team during the four days: "We arrived at a good time and I think we have done a great tournament. I thank the organization for all the facilities and congratulate my guys for the title. "
Unforgettable Unicaja… See you in 2019!