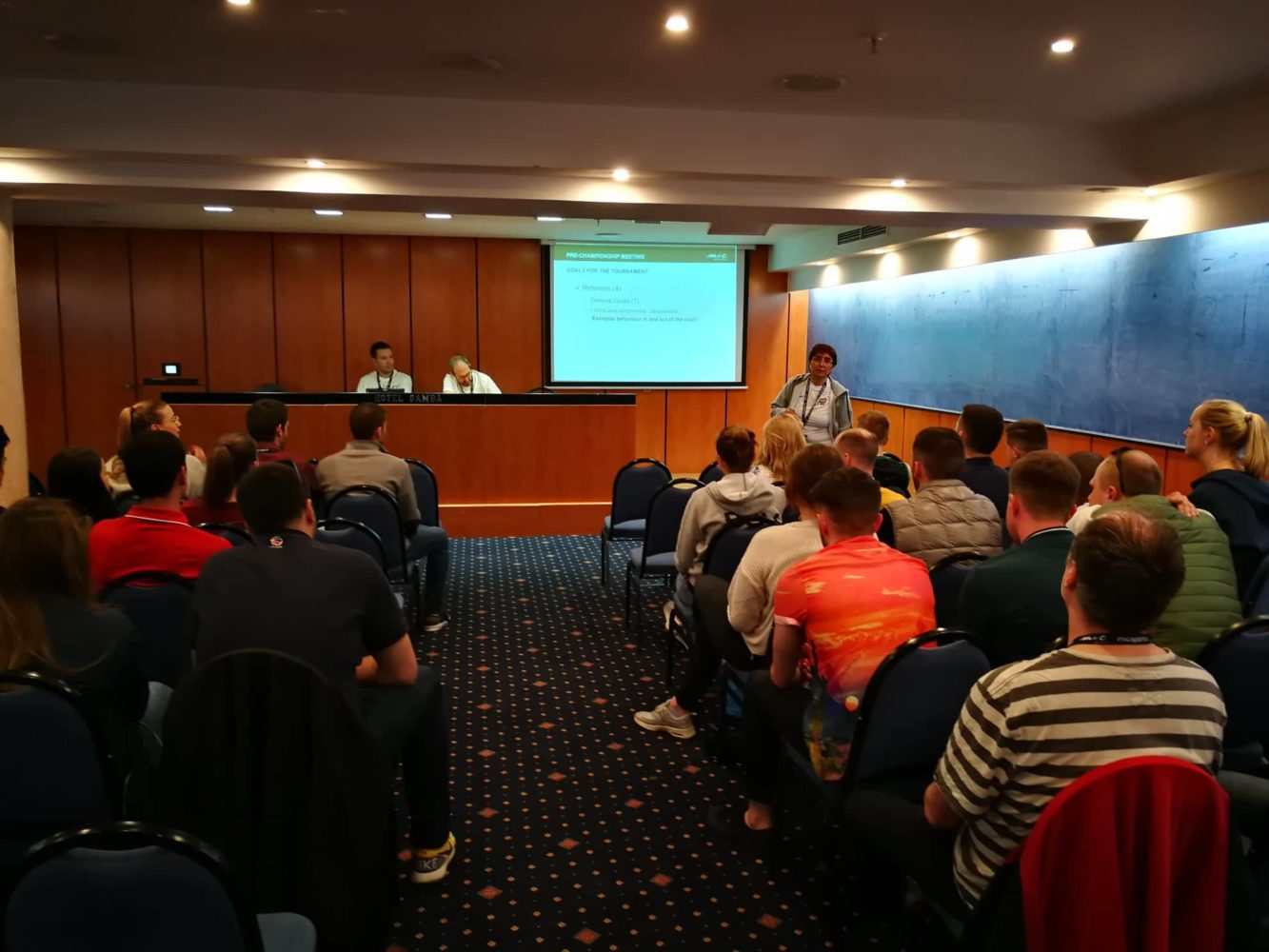 Tònia Gómez instructs MICBasketball'19 referees
This Wednesday, April 17th, 32 referees have arrived to Lloret de Mar to take part in MICBasketball'19 and will be staying here until Saturday 21st. They have the goal to be fair when umpiring and going unnoticed in order to give players and matches the main attention.
The referee squad has been given formation by the former referee from Federación Española de Baloncesto, Tònia Gómez. With a total of 26 years of experience, the Catalan referee has umpired in both national and women leagues and also FEB competitions. She has also been in international tournaments such as the Paralympics Games of Beijing, London or Rio.
Pérez has decided to give a speech on the importance of having a positive attitude towards tournaments like MICBasketball, which has a great diversity in countries and what this implies (different languages, opposed basketball styles…). In addition, she has emphasized the importance of enjoying but acting with the most professionality possible every match is the best way to face the event.