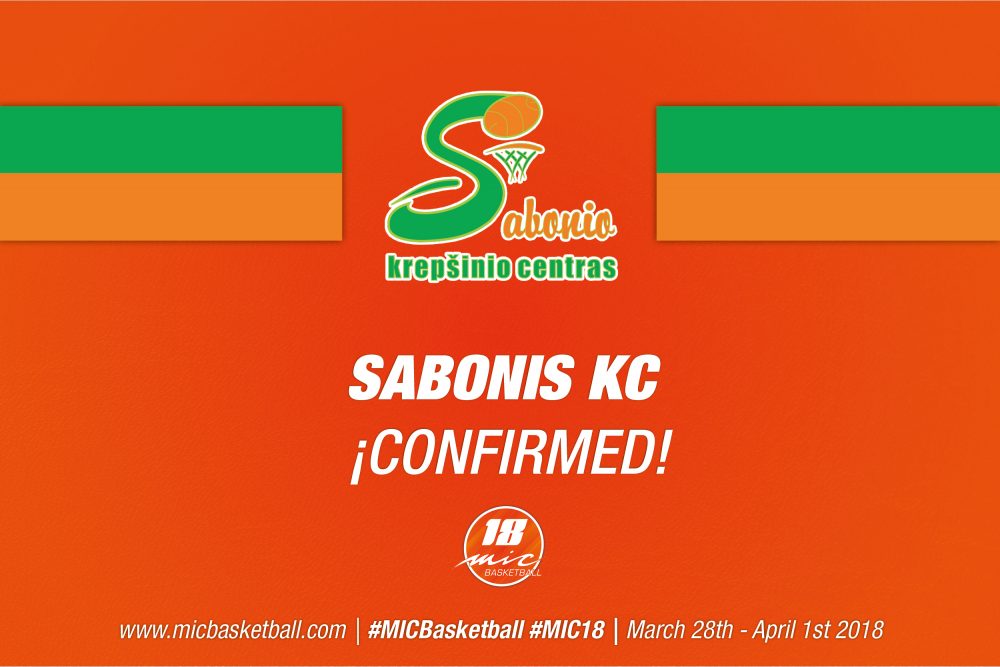 The Sabonis Academy will participate in MICBasketball'18
A few days ago we announced that Fenerbahce will participate in MICBasketball'18. Today it's time to confirm the participation of Sabonis Academy in the tournament. Welcome!
Sabonis Academy has been working since 1997 later on with the aim of developing and popularizing basketball among children -6 to 18 years old-. Being called 'Sabonis' it is not random. The legendary center is an icon in Lithuania.
The bigger news for the second MICBasketball edition (from 28th of March to 1st of April) will be that the Finals will be host in Fontajau. "MICBasketball will be a great opportunity for young players to feel like a pro, as well as the spectators could be able to see -maybe- the future stars", explained Juanjo Rovira.