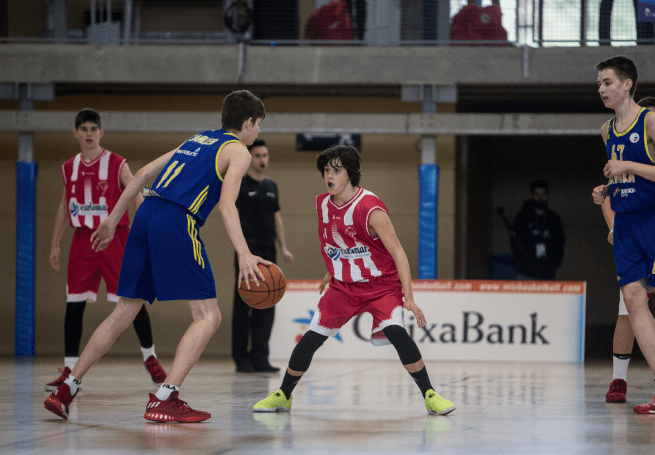 The beginning of the most international MICBasketball
MICBasketball'19 tournament will achieve its third edition breaking the record of the participation of different countries.
This Thursday, April 18th, the third edition MICBasketball begins with its six categories – U14, U16 and U18 both men and women –. Previously to the initial matches, which will be disputed at 4pm, there will be an opening speech in seven of the eight quarters. Despite of not counting on as much teams as the year before, this year's tournament has a great list of different nationalities – 12 in total – where the presence of teams like Zimbabwe, Lebanon and Chile stand out among others. Moreover, teams as F.C. Barcelona, Valencia Basket and Zalgiris Kaunas will be competing with their youth academies.
Ten basketball pavilions in Girona's territory will be hosting the more than 140 matches to be played in the tournament (two in Cassà, Lloret de Mar, Sils, Vidreres, Caldes de Malavella, two in Maçanet de la Selva, Santa Cristina d'Aro and Girona), which will be umpired by 32 referees from 13 different countries. Only a few of these more than 500 players will be able to play in the finals which take place in Palau Sacosta, Girona, on Saturday afternoon and Sunday morning.
As it happens in the football tournament, through MICBasketball have also crossed players with a brilliant future inside the basketball elite. This is the case of Dusan Tanaskovic, winner of the U18 category with KK Partizan team in last year's edition. With only 17 years, he has already debuted in EuroCup.
The game scores can be looked up at the same moment in our website www.micbasketball.com.