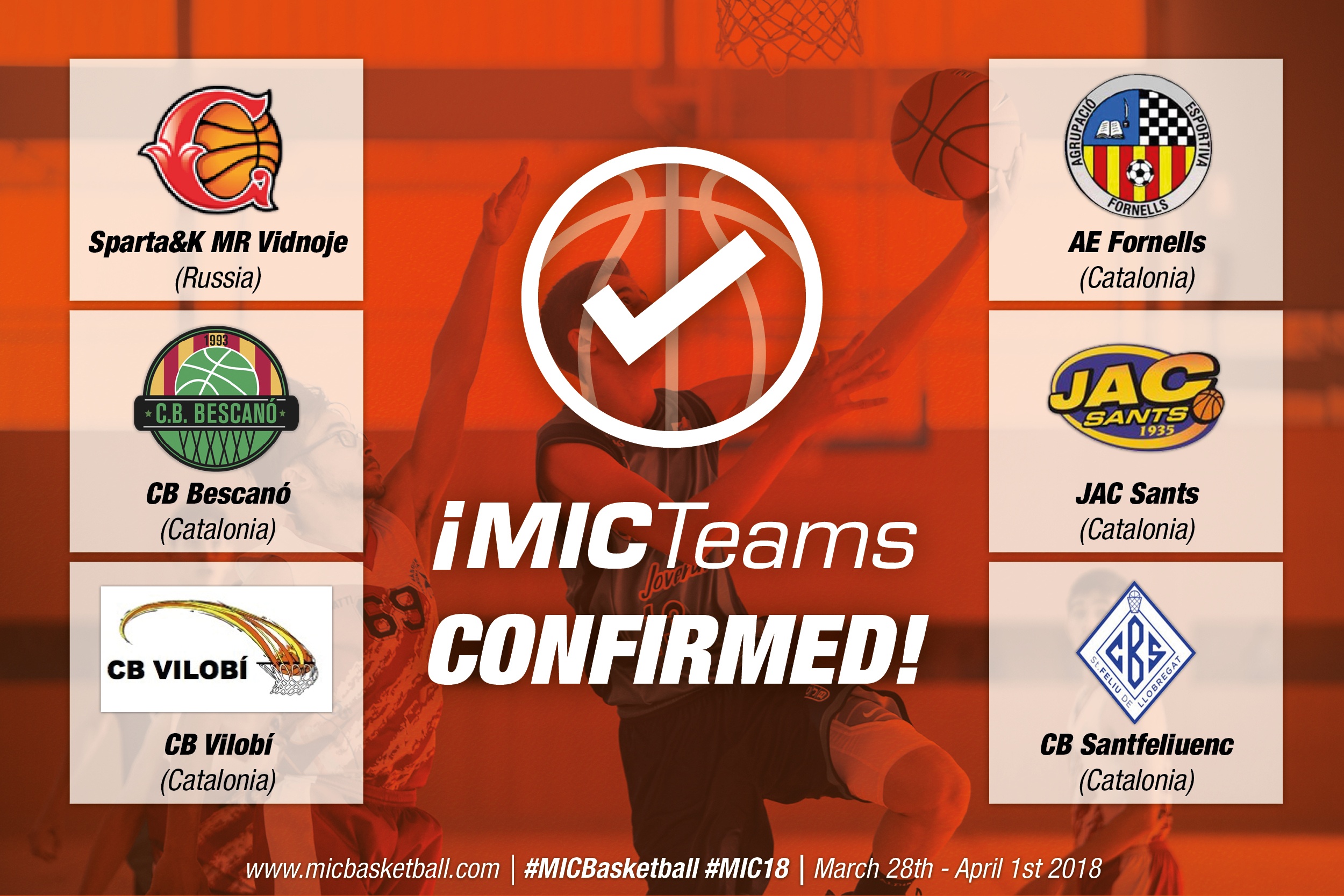 Sparta&K, AE Fornells, JAC Sants, CB Bescanó, CB Santfeliuenc and CB Vilobí will be in MICBasketball 2018
MICBasketball' second edition, which will take place from 28th of March until 1st of April at the Costa Brava, has new teams confirmed:
Sparta&K: in Russia there are a lot of female teams. Sparta&K is one of the most important as they work out with young girls from 4-5 years old until senior. It is a pleasure to have them here.
AE Fornells: an important institution in Girona with many sports. They will repeat its participation in MICBasketball.
JAC Sants: is a basketball club founded in 1935 in the city of Barcelona. Its main task, as a non-profit organization, is the sporting and human training of children, youth and adults excited by the basketball world through the values of sport.
CB Bescanó: a great team, one of the most popular in Catalonia in female categories.
CB Santfeliuenc: is an entity with more than 85 years of history that has promoted the practice of this sport among the citizens of San Feliu de Llobregat over the years.
CB Vilobí: a club from Salt that works the youth categories pretty well. Illusion everywhere.