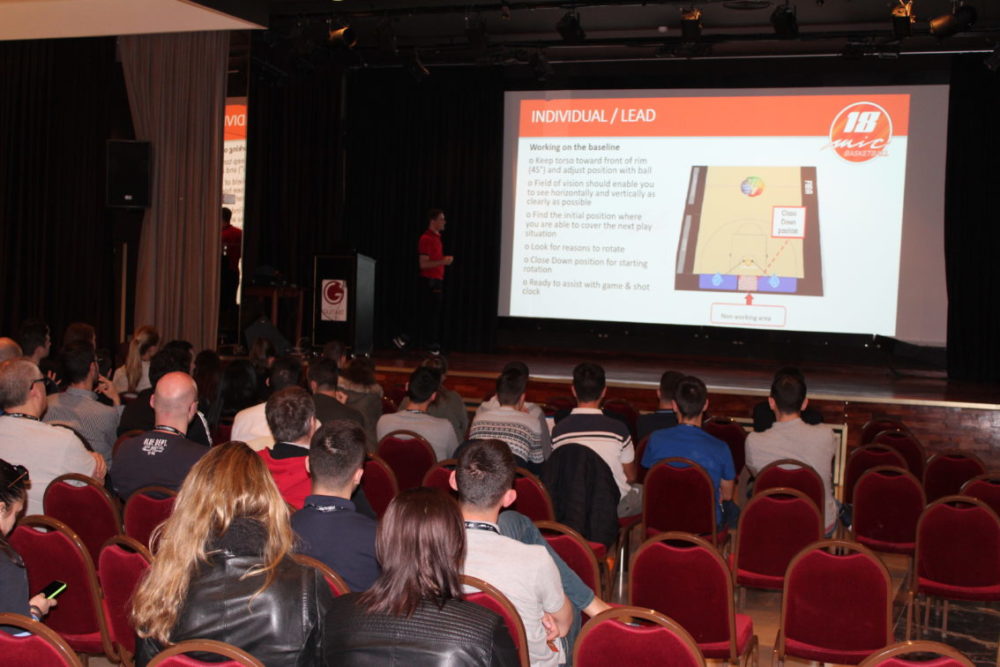 Referees meeting/clinic with Jorge Martínez
Jorge Martínez Fernández has participated in more than 200 games in ACB since 2010. Our 50 referees enjoyed of his lecture and advices last wednesday.
The 3PO mechanic was the main subject of the lecture. Jorge had told his colleagues some different points as positioning on the court, both on the fast break and 5 on 5, ball pressure and traps, and the rotation and its timing.
The referees were active during the lecture with their questions and Jorge asked them about what to call on some actions of real games they analyzed with the video. To finish the event they played with a cellphone app and had a great experience interacting to each other.