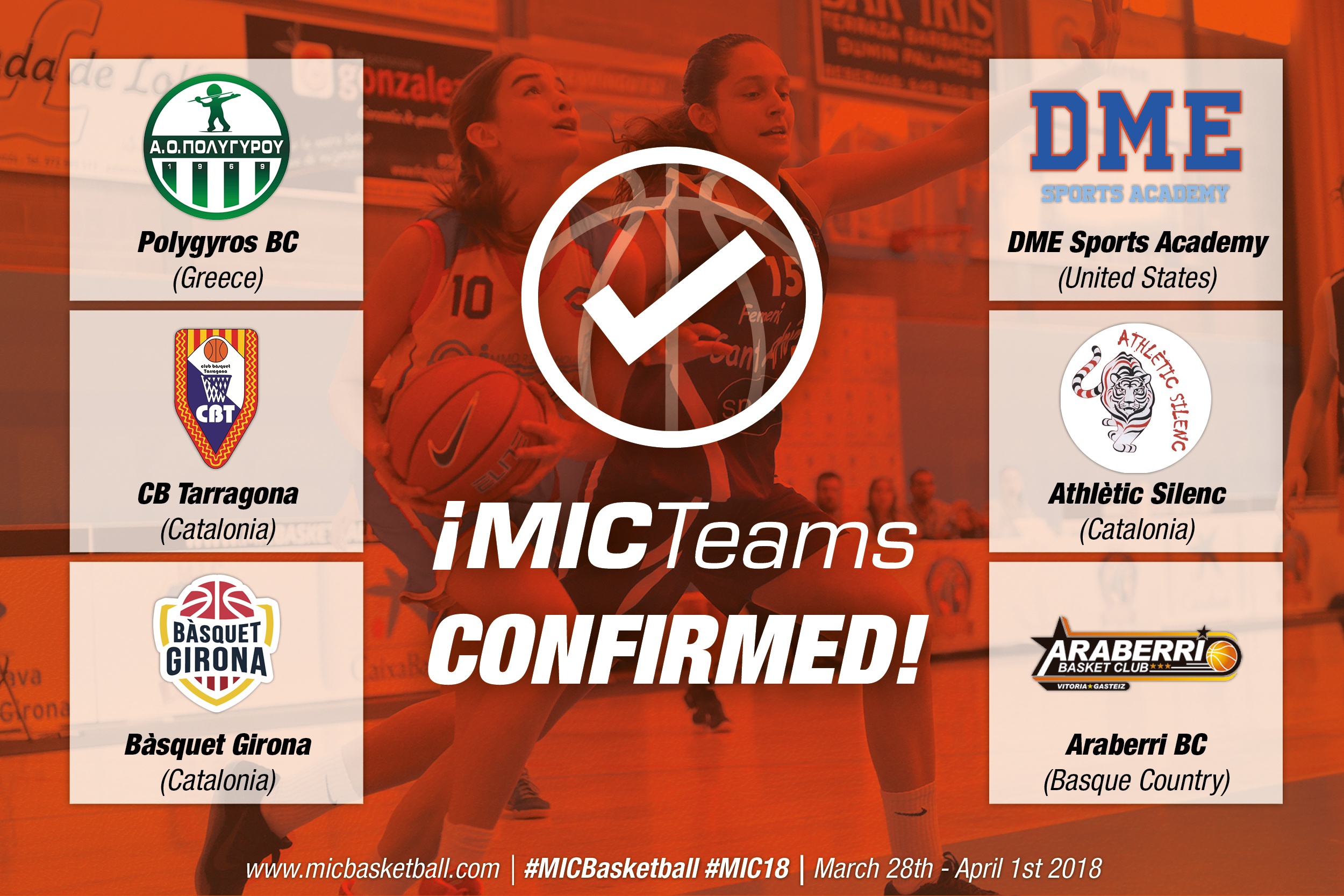 Polygyros BC, DME Sports Academy, CB Tarragona, Bàsquet Girona, Araberri and Athlètic Silenc, confirmed for MICBasketbal
MICBasketball' second edition, which will be played from 28th of March to 1st of April in the Costa Brava, has new teams confirmed.
Polygyros BC: one of the Greek clubs that works better with young players. Having them in the MICBasketball is a real privilege for the organization.
DME Sports Academy:  DME Sports has designed a unique system with customizable programs for developing exceptional collegiate and professional basketball players. Comprised of a variety of classes tailored for a wide range of skill sets and ages, their programs offer focused training and development opportunities at all levels from general to position specific. This ensures that players can choose the optimal program to enhance their basketball skills.
CB Tarragona: It was founded on September 11, 1978, when a group of troubled young people, aged around 20 years old, carried out a dream that the people of basketball wanted for Tarragona: the creation of a club dedicated solely and exclusively to the sport of the basket.
Bàsquet Girona: After two years of growth as CEB Marc Gasol, the project adopted in summer of 2016 the name of the city where there is a great bond (Escola Bàsquet Girona Marc Gasol), and this season has only kept the name of the city. Bàsquet Girona is a basketball club in Girona and for Girona. All this without forgetting the link with this Marc Gasol Club, headed by himself.
Araberri: an historical club from the Basque Country which hundreds of young players.
Athlètic Silenc: a humble club that works all the issues about how to grow up personally and professionally.