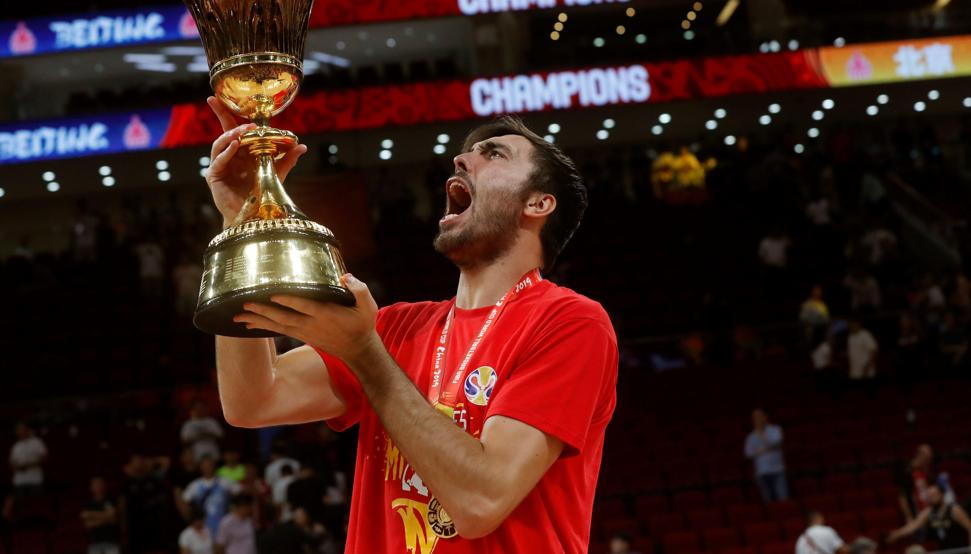 Pierre Oriola, crowned the world with the Spanish National Team
Pierre Oriola (26) took part in the historical Spanish win at the FIBA World Cup this Sunday. The power forward started the game on the floor, doing a great defensive job against Luis Scola. He stopped the Argentinian legend and finished the game scoring 7 points and grabbing 6 rebounds. Spain crowned the world for its second time.
Oriola, MICBasketball 2017 ambassador, adds this medal to 1 Spanish League and 2 Spanish Cups. "We have done a spectacular job, from less to more. Since the game against Italia we believed that our work would have results and this is historical. We must be proud", he said after the game.
From MICBasketball we want to congratulate Oriola and wish him luck for the season that is about to begin. You are awesome!