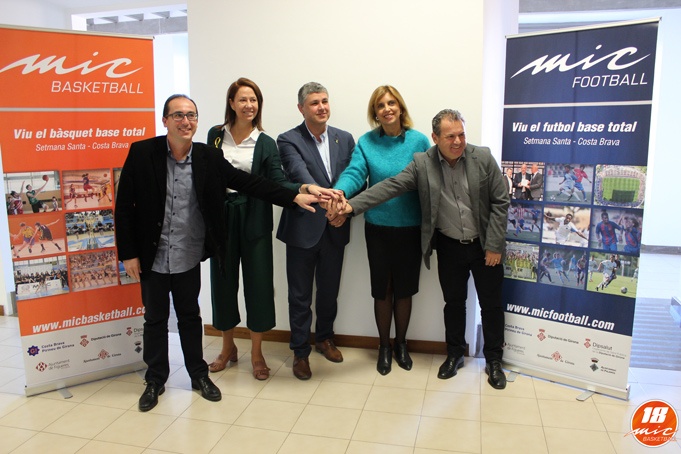 MICBasketball 2018 has been presented
The countdown for MIC18 has begun. This morning there have been a press conference to present the XVIII edition of MICFootball and the II edition of MICBasketball at the Council of Girona.
With the attendance of Lluís Puig (major of Palamós), Marta Madrenas (Girona's major), Carles Salgàs (member of the Council of Girona), Marta Felip (Figueres' major) and Juanjo Rovia (MICSports' director) some of the news for the youth football and basketball tournaments which will be held at Costa Brava (Easter) have been presented.
The bigger news for the second MICBasketball edition (from 28th of March to 1st of April) will be that the Finals will be host in Fontajau. "MICBasketball will be a great opportunity for young players to feel like a pro, as well as the spectators could be able to see -maybe- the future stars", explained Juanjo Rovira.