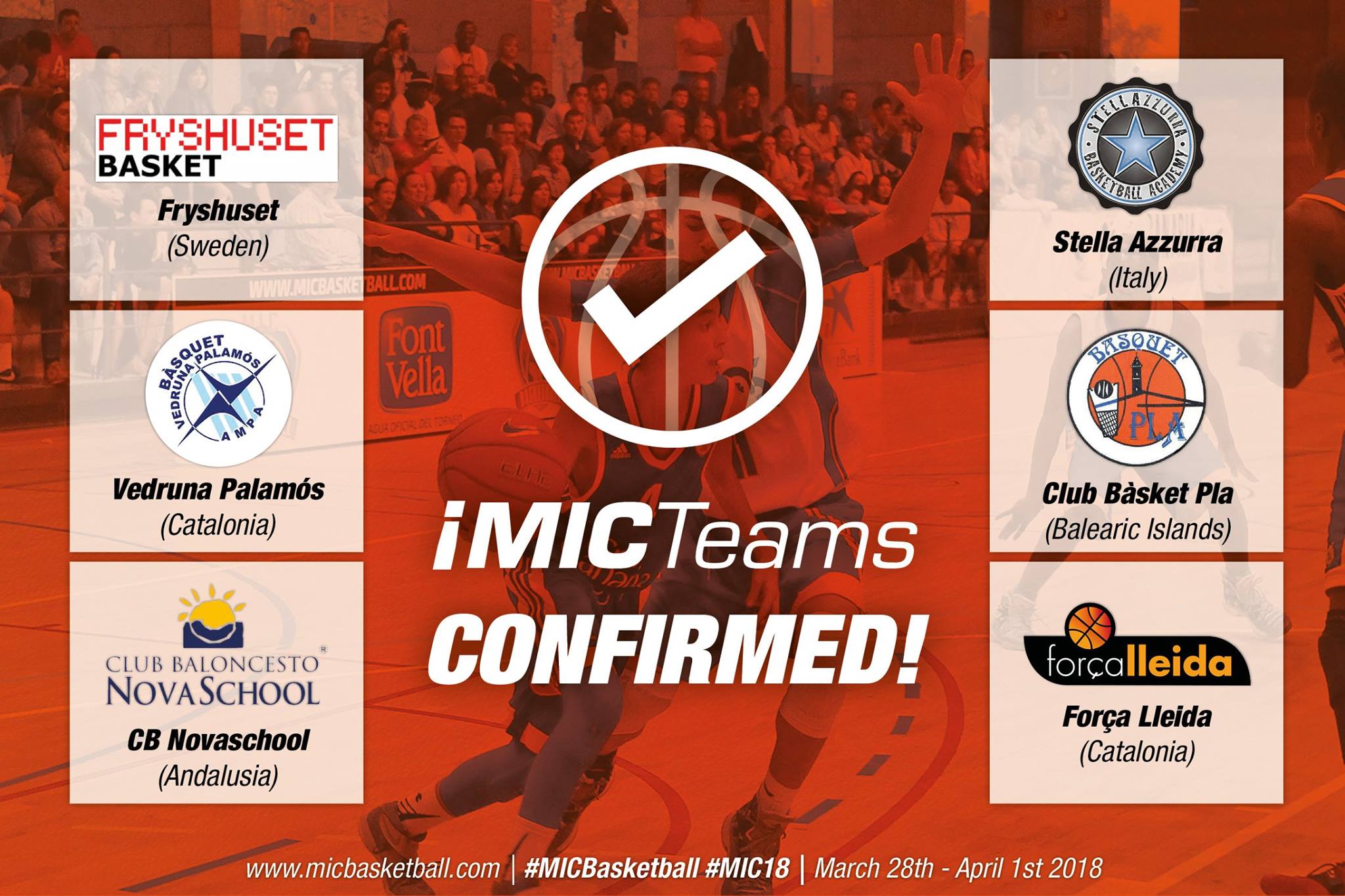 Fryshuset, Vedruna Palamós, Stella Azzurra, Bàsquet Pla, Novaschool and Força Lleida, confirmed
More teams confirmed for MICBasketball 2018. It will be the second edition and our aim is to keep working to build an international project.
Fryshuset Basket: a Swedish team with more than 80 years of history and an absolute enthusiasm for coming to play at the Costa Brava.
Vedruna Palamós: a classic of Catalan basketball that will repeat participation.
Stella Azzurra: The Stellazzurra Basketball Academy is a project managed by a professional staff that has had international experiences. The staff brings with them a wide range of professional experience developed on players coming from Guinea, Brasil, Bolivia, Senegal, Kazakistan, Argentina, England, Chile, Latvia, Sweden, Serbia, Morocco and Egypt. The Academy's sports background comes from a solid base provided by the Stella Azzurra (winner of the "Reverberi 2012" cup as the best youth club in Italy), that has been a guarantee in training players for an Italian and European basketball level. There are over 50 professional players trained by it and actively playing in various national tournaments.
Club Bàsquet Pla: a Balearic club that has been practically training basketball for a handful of years.
CB Novaschool: It is a project based on three fundamental pillars such as sports, academics and human beings. That is why, from the club, it is wanted to show that it is possible to combine studies with starting up in the high competition and competing, being one of its main motto "we want to win and we want to pass the exams"
Força Lleida: one of the most important clubs in Catalonia, will come with 7 teams. A pleasure for the tournament!