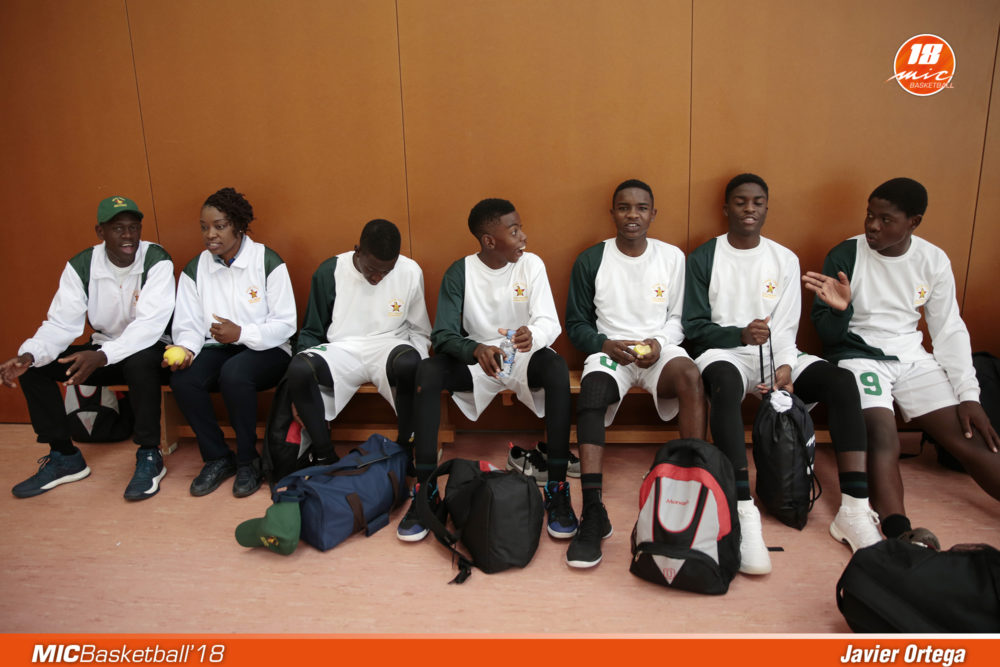 From Zimbabwe to MICBasketball
Almost 11.000 kilometres between Zimbabwe and Lloret de Mar. This is what Zimbabwe Chisz Lions needed to travel to play in MICBasketball 2018. Yes, if you think it twice, it's something ridiculous. But once you have the chance to enjoy a different experience and compete in an international tournament, you should not be worried about tiredness or this kind of things.
The African team came to Costa Brava with one main goal: enjoy. Enjoy the environment, enjoy the trip, enjoy the games, enjoy the rivals, enjoy the experience and enjoy the meals. And they achieved it.
"MICBasketball has been an unforgettable experience for all the kids. They have played against teams from other countries, what it means different basketball styles, and they have learned a lot", says Patience, one of the coaches.
"We competed in high level despite we are not accustomed to it. In our country we don't have clubs structures as solids as in Europe. We only train one day per week… in the school", adds Patience.
"Since we noticed that we had an option to come here, organisation just gives us facilities. We really appreciate how we have been treated during the entire tournament. The reception at the hotel, the person who was in charge of us every day, the buses trips… And the meals! We had heard something about Spanish food, and it is awesome! Players felt satisfied and excited day-to-day, their faces did not lie", explains Patience, whose desire is to repeat next year, although she recognizes it won't be easy economically speaking.
MICBasketball hopes to see them again!
Keep playing