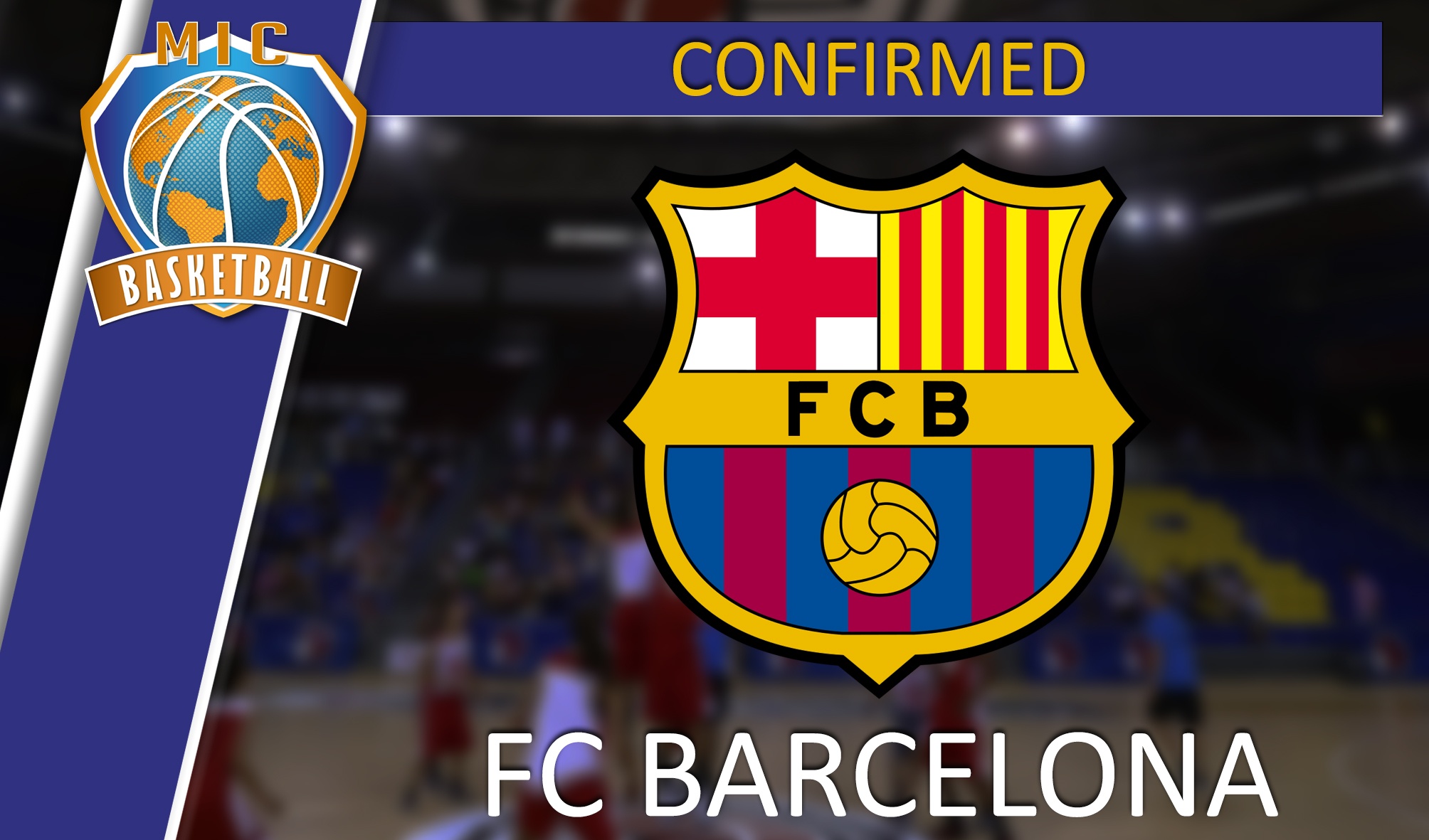 FC Barcelona Lassa is the first confirmed of MIC Basketball!
FC Barcelona becomes the first team to confirm assistance. MICBasketball expects the best teams to be part of this adventure, so Barça couldn't miss the appointment. FC Barcelona youth teams are the mirror in which all over the world's teams and basketball schools look themselves. As a matter of fact, many great players learnt the basics there. Players like Pau & Marc Gasol, Juan Carlos Navarro, Epi o Nacho Solozábal, among others.
Great achievements, also great players
Everybody knows the achievements of the first team, so let's talk about the achievements of the youth teams:
Currently U18 National Championship in Guadalajara, achieving the 14th title. Also, won the U18 Euroleague Championship in Berlin.
Played the U16 National Semifinal round in Andorra. 12 times U16 National Champion.
Played the U14 National Final in Lugo. Also, 12 times U14 National Champion.
FC Barcelona is the team with the most titles in every category. They have such great coaches as Alfred Julbe, Jaka Lakovič, Roberto Dueñas or Gregor Fucka, the last three ones were great players of the first team.
Registrations Opened
What is going on with your team? There are so many registrations for MICBasketball already, with so many top-level teams on it. Don't let go an opportunity like this one. Your team and you in La Costa Brava with some of the reference teams in Europe, what can gonna be wrong? So, remember, the registrations are opened and we are waiting for you!