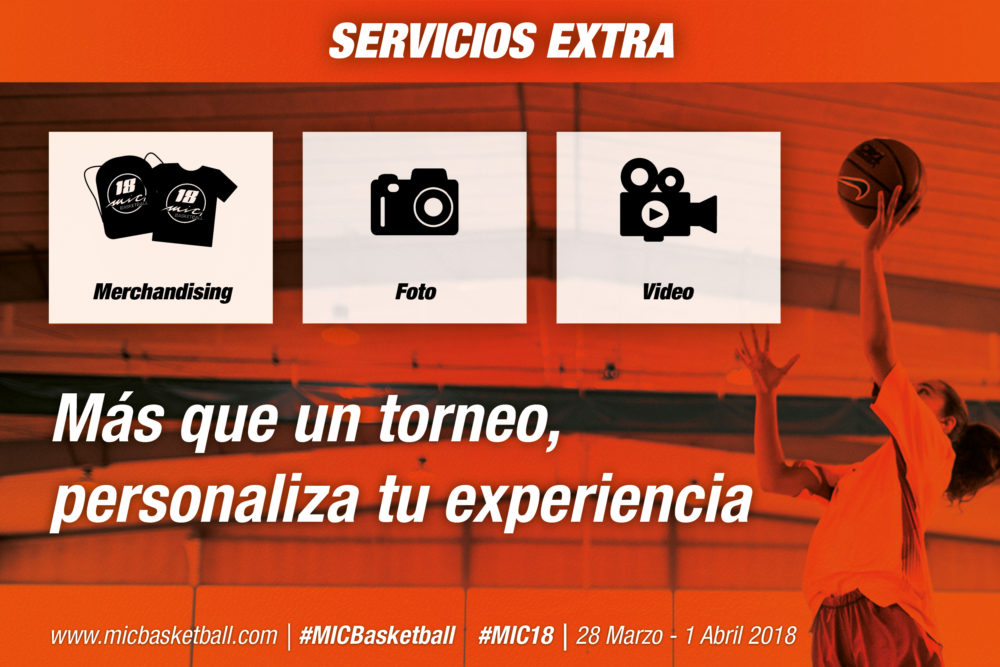 Extra services in MICBasketball 2018
Are you going to participate in the MICBasketball? Then this will interest you. The teams that play our tournament, come here to enjoy basketball and to enjoy an unforgettable experience with teams from around the world. But beyond the competition itself, there are many more things that can make your days here unique.
Photo report
In MICBasketball you have the opportunity to make photographic reports of the matches your team plays during the tournament.
Tournament merchandising
Get the official and exclusive products of the tournament.
You are the protagonist
Would you like that your family who stayed at home watch your matches? We offer you the possibility to record and broadcast the clashes that you play in the MICBasketball. Get handsome, you will appear on TV!
For more information write us to info@micbasketball.com