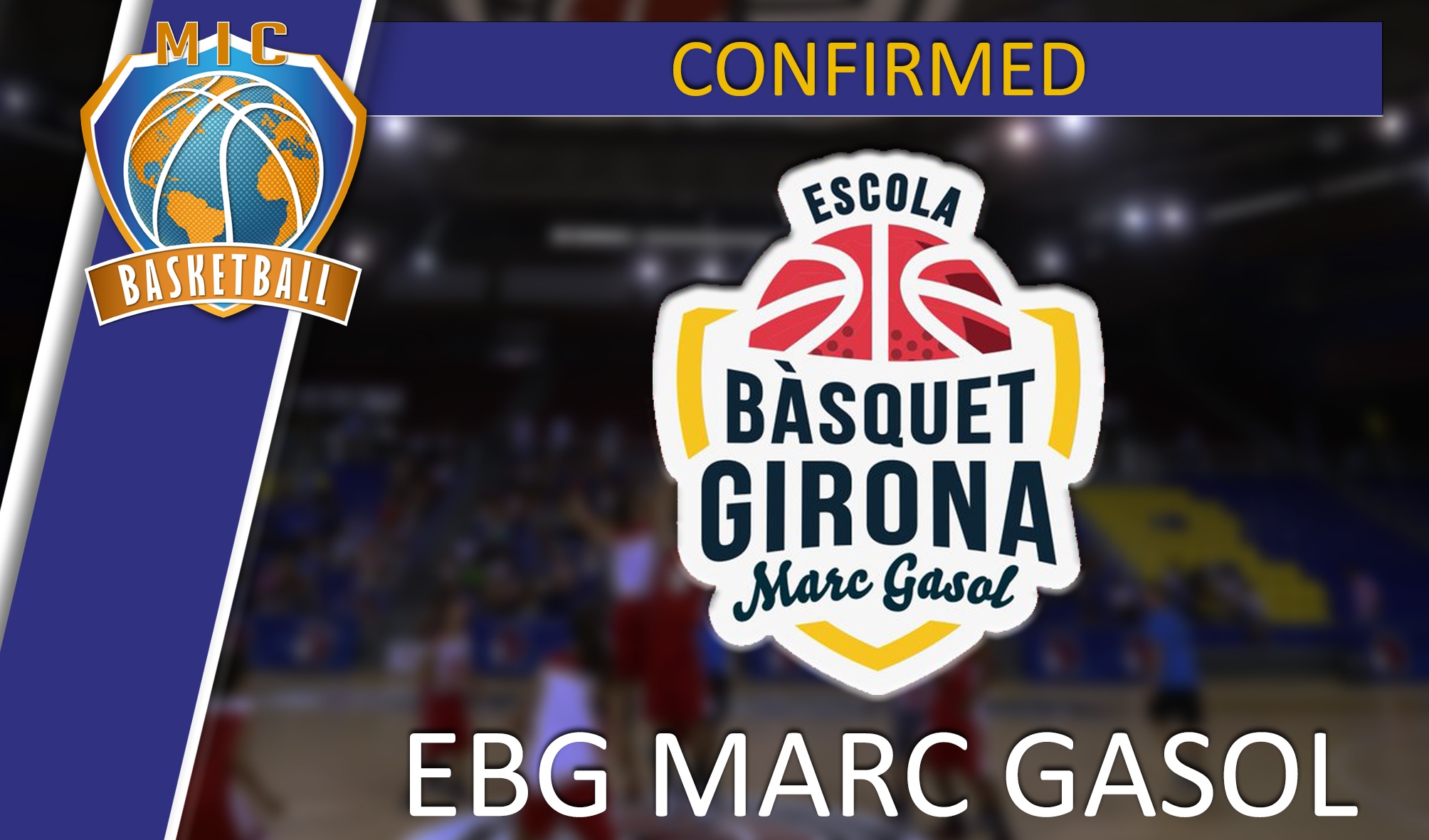 Escola Basquet Girona Marc Gasol has confirmed that they would be attending to MICBasketball 2017.
MICBasketball continues to confirm more and more teams and today is the turn of one of the leading basketball school in Catalonia, the Escola de Basquet Marc Gasol club. In 2014, the basketball player of Memphis Grizzlies and two-time NBA All Star had the idea of forming a school for talented young people in order to enable them to reach their full potential.  Now they come to MICBasketball to show what they are capable of.
In the 2014/2015 season, the Escola basquet Girona Marc Gasol club began to compete with just 5 teams: two infant teams, two cadet teams and a junior team.  The blue infant team was proclaimed provincial champion and Catalonian runner-up losing in the final against Juventut.
In the second season, this club incorporates a new junior team. Moreover, services offered to the players were extended in fields that include sport sciences, including a sports psychologist, a nutritionist and an agreement with a physiotherapy centre.
In 2015/1016 season, the main infant team gained access to A1 level and the main cadet team achieved preference category. The other infant team was proclaimed provincial champion and Catalonian runner-up. The main junior team of this club was proclaimed Catalonian runner-up as well.
At the beginning of this season, the "CEB Marc gasol" is renamed "Escola Basquet Girona Marc Gasol" adopting the name of the city of this incredible Sant Boi Player.
The work methodology carried out by "Escola Basquet Girona Marc Gasol" takes account of the specific characteristics of each of every player of the club.
If Marc Gasol is who he is today it is, in part, thanks to Girona which has helped him grow as a person. Therefore, from the moment he left the city, he has wanted to create this amazing school.
There is still time to register. Hurry up!
There are still places available. Do not miss the opportunity to experience one of the greatest experiences of your life and spend some dreamy days with incredible players from all over the world. We look after meeting you there!