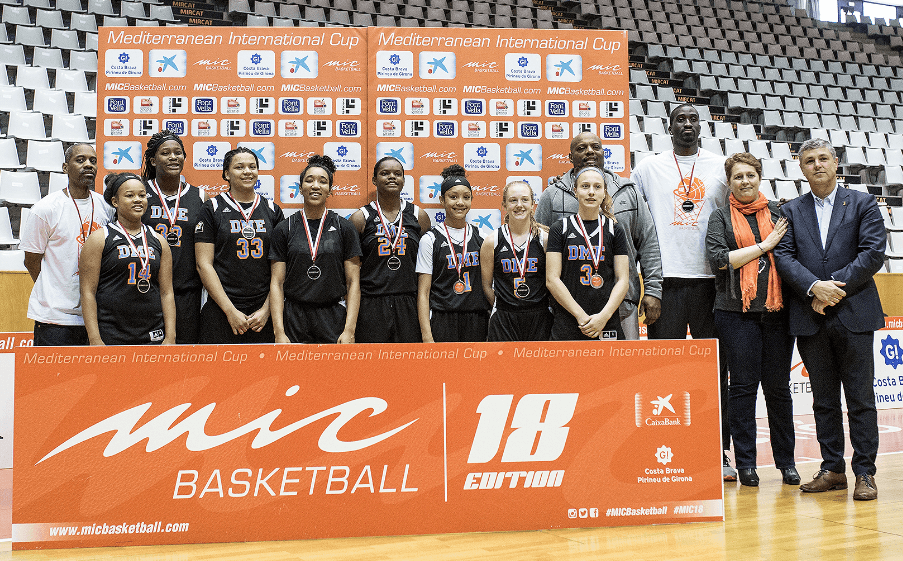 DME Sports Academy, from the USA to MICBasketball
DME Sports Academy was one of the best teams in the last MICBasketball. Not only because they got the silver medal in U18W and U16W categories, but also as they showed an impressive basketball level.
Now it's time to talk about their experience in the tournament with head-coach Devin Hill. Kindly, he explained us how fun was those days at MIC: "Well, I'm not lying if I say that MICBasketball was a great tournament. I had such a really good impression. Games were competitive; organisation was professional in many things like the hotels, the opening ceremony… It was definitely worth it", admits Devin.
Taking a look back at the finals, DME lost against Unicaja and Sant Adrià (this one in the overtime) in fascinating games. "We will try to comeback as we lost in close matches. We realized how high is the potential of Spanish teams, it was a bit surprising".
What about next year? "The kids are still talking about the tournament even it's over a month ago. And the ones who didn't come are expecting to go in the following years", concludes Devin.