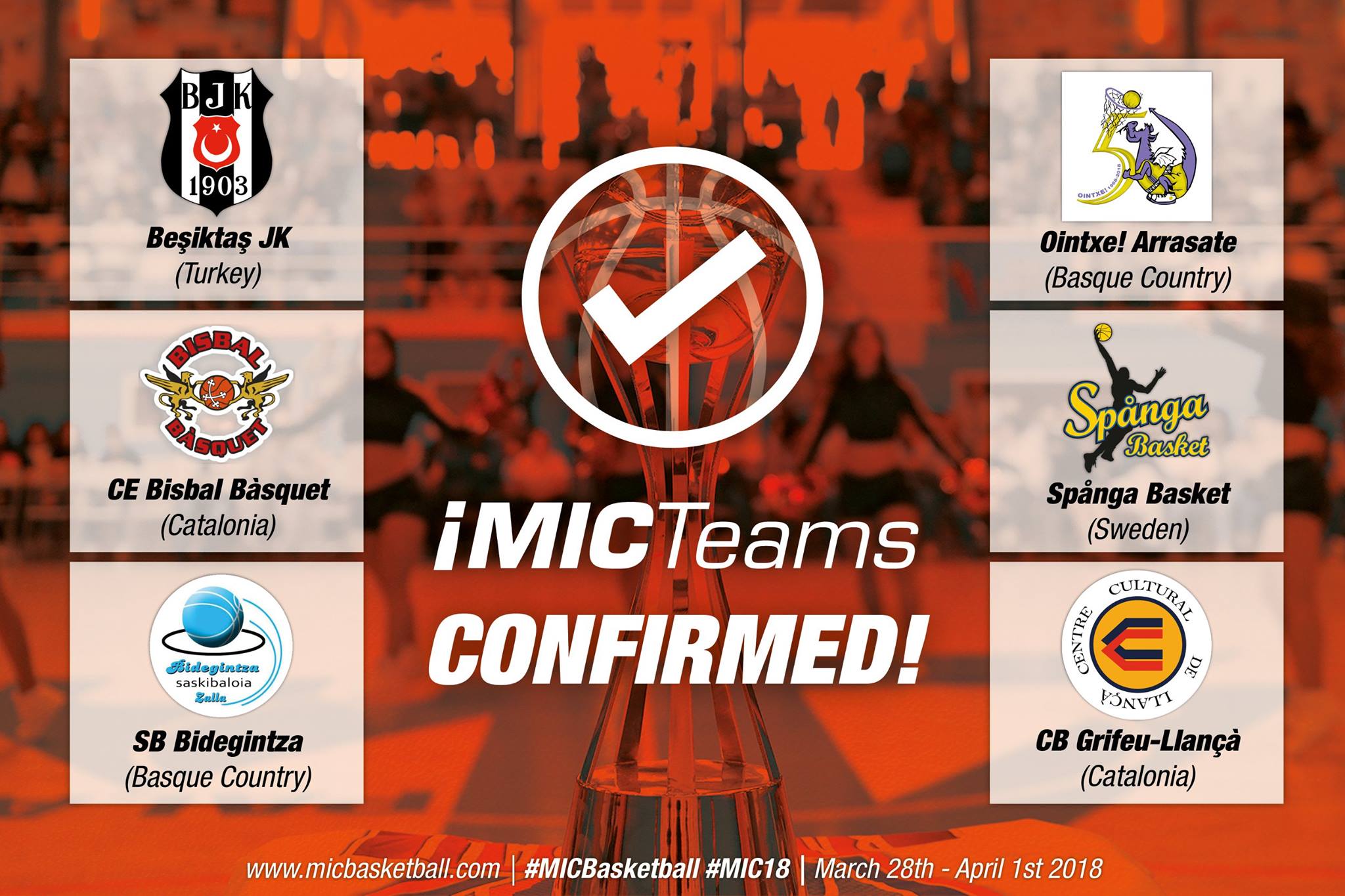 BESIKTAS, OINTXE!, BISBAL BASQUET, SPANGA, BIDEGINTZA AND GRIFEU WILL BE IN MICBASKETBALL
As the MICBasketball approaches we are confirming more teams for the 2018 edition. From all over the world, male and female … With the same passion, basketball, and one goal: to enjoy the tournament.
Besiktas: Turkish club founded in 1933 with several titles and renowned players in its history (Allen Iverson, Varda, Markota or Carlos Arroyo, among others). At the level of training, one of the best in Turkey.
Ointxe! Arrasate: Basque club with more than 75 years of history that boasts a well-worked with youth players.
Bisbal Basquet: More than 50 years of life showing a great basketball passion.
Spanga Basket: this Swedish club is one of the most popular in the Scandinavian country for its ludic and educational idiosyncrasy. The illusion in each person that is part of the club is crucial.
SB Bidegintza: Basque club founded in 1977 with a long career in training categories.
CB Grifeu Llançà: founded in 1950 under the organization of the Cultural Center of Llançà, becoming its most active section. It participates in all the competitions from all categories, from the basketball school for the little ones to the senior category.
The great novelty of the MICBasketball is that the finals will be played in Fontajau, a big center with capacity for more than 5,000 people and where the Uni Girona currently plays. From March 28th to April 1st.