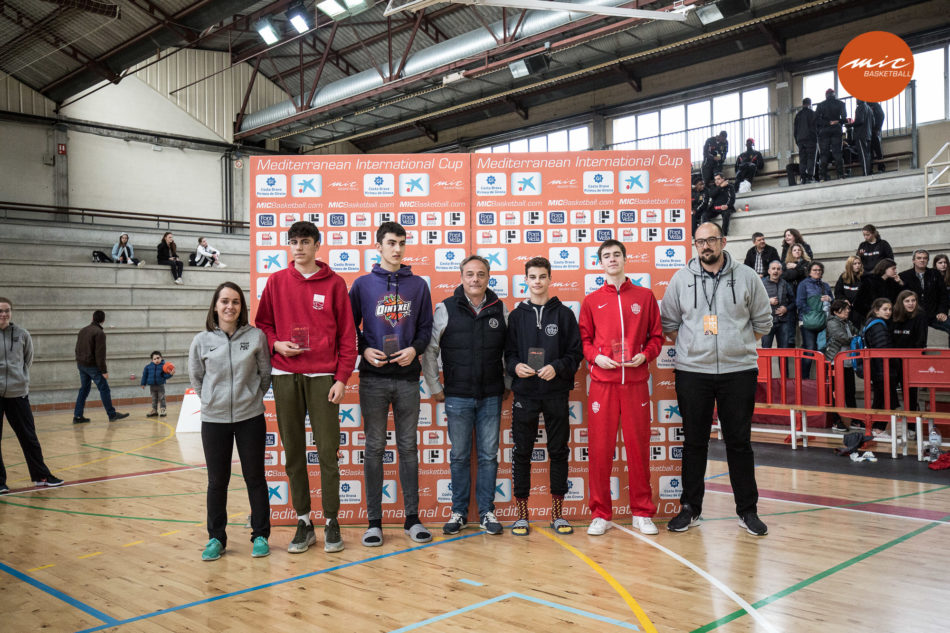 All-Tournament MICBasketball 2019 teams
These are the all-tournament MICBasketball 2019 teams. To choose the different players, we asked the coaches, the people in charge of each venue and we look at the individual stats.

U18M
Josep Gascón (Bàsquet Girona)
Enaitz Errasti (Ointxe!)
Adrià Moncanut (Bàsquet Girona)
Miguel Monteiro (Team MVP)
Txomin Ayastuy (Ointxe!
U18W
Carolina Gonçalves (Team MVP)
Julia Soler (Uni Girona)
Elsa Cabrera (Valencia Basket)
Carla Barnes (FD Cassanenc)
Reyna Scott (NY Gauchos)
U16M
July Reynes (BC Torroella)
Ferran Díaz (Bàsquet Girona)
Aitzol Lagunilla (Ointxe!)
Roy Chababi (Brainers Basketball Academy)
Isaac Menéndez (Bàsquet Pla Na Tesa)
U16W
Erika Aspajo (Barça CBS)
Rita Palavra (Team MVP)
Sacha Gaillet-Liard (BC Gransois)
Anastasiia Boldyreva (Sport School Trinta)
Anna Iurina (Sport School Trinta)
U14M
Lander Agirre (Ointxe!)
Giorgio Azzi (Brainers Basketball Academy)
Mantas Kocanas (Zalgiris Kaunas)
Luca Toso (Vedruna Palamós)
Salyf Diarra (Baloncesto Alcalá)
U14W
June Carmona (Ointxe!)
Garazi Agirre (Ointxe!)
Maria Vilarinho (Team MVP)
Marta Alsina (Barça CBS)
Ivet Calaza (Barça CBS)