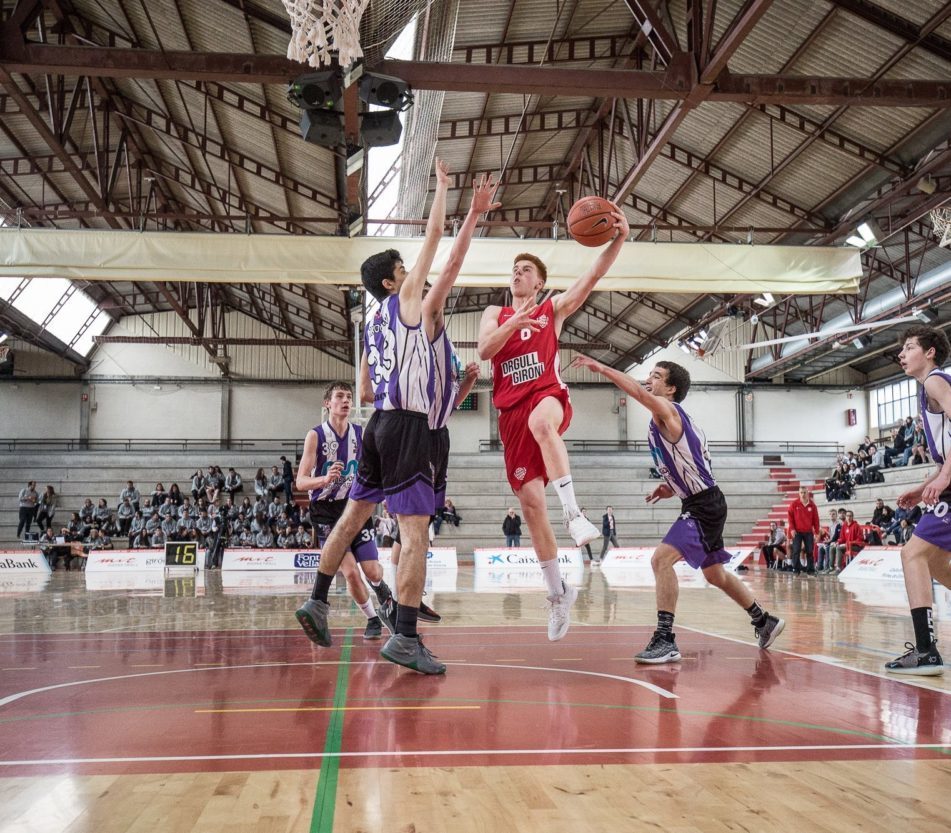 Adrià Moncanut makes his debut in LEB Plata
Adrià Moncanut made his debut with the Bàsquet Girona first team at LEB Plata this weekend. The Catalan guard, MICBasketball 2019 champion in the U18M category, finished with 2 points.
🏀😍 Hi ha millor manera de tancar un debut amb el sènior?

✅ Aquesta temporada ja s'han estrenat quatre jugadors de la base: Ferran Díaz, Ricard Noguer, Josep Gascón i Adrià Montcanut. A seguir creixent, nois!#creixemjunts #somhigirona #orgullgironí pic.twitter.com/8iWCpjbXx6

— Bàsquet Girona (@BasquetGirona) October 27, 2019
From MICBasketball we want to encourage him to continue working hard to fulfill his dreams.
Young promises
In their three editions, MICBasketball has already seen young promises that are growing personally and professionally. This is the case of Adrià Domènech, who played with Joventut in 2017 and he is now part of the CB Prat (LEB Plata too); Dusan Tanaskovic, the leader of the KK Partizan who participated in the MIC in 2018 and made his debut at the Eurocup a few months ago; or Ziaire Williams, member of the Scios Celtics that shone in the MIC'18 and this summer was proclaimed world champion U19 with the United States.