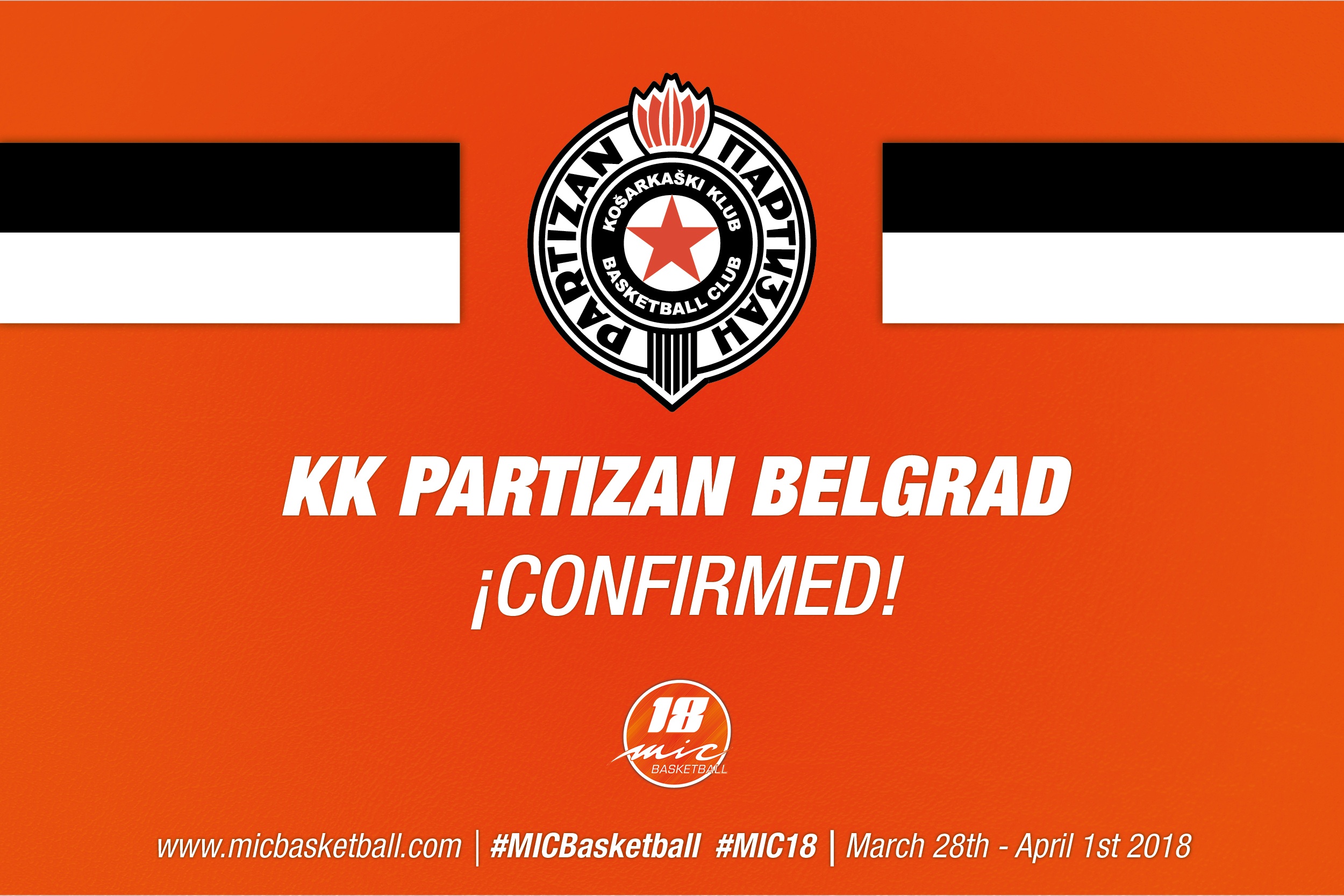 A traditional team in MICBasketball'18: Partizan will be here!
We are honored to confirm that the Partizan from Belgrade (Serbia) will take part in the MICBasketball'18. It is one of the biggest clubs in Europe in the 90's, winning different European titles.
The biggest news for the second MICBasketball edition (from 28th of March to 1st of April) will be that the Finals will be host in Fontajau. "MICBasketball will be a great opportunity for young players to feel like a pro, as well as the spectators could be able to see -maybe- the future stars", explained Juanjo Rovira.