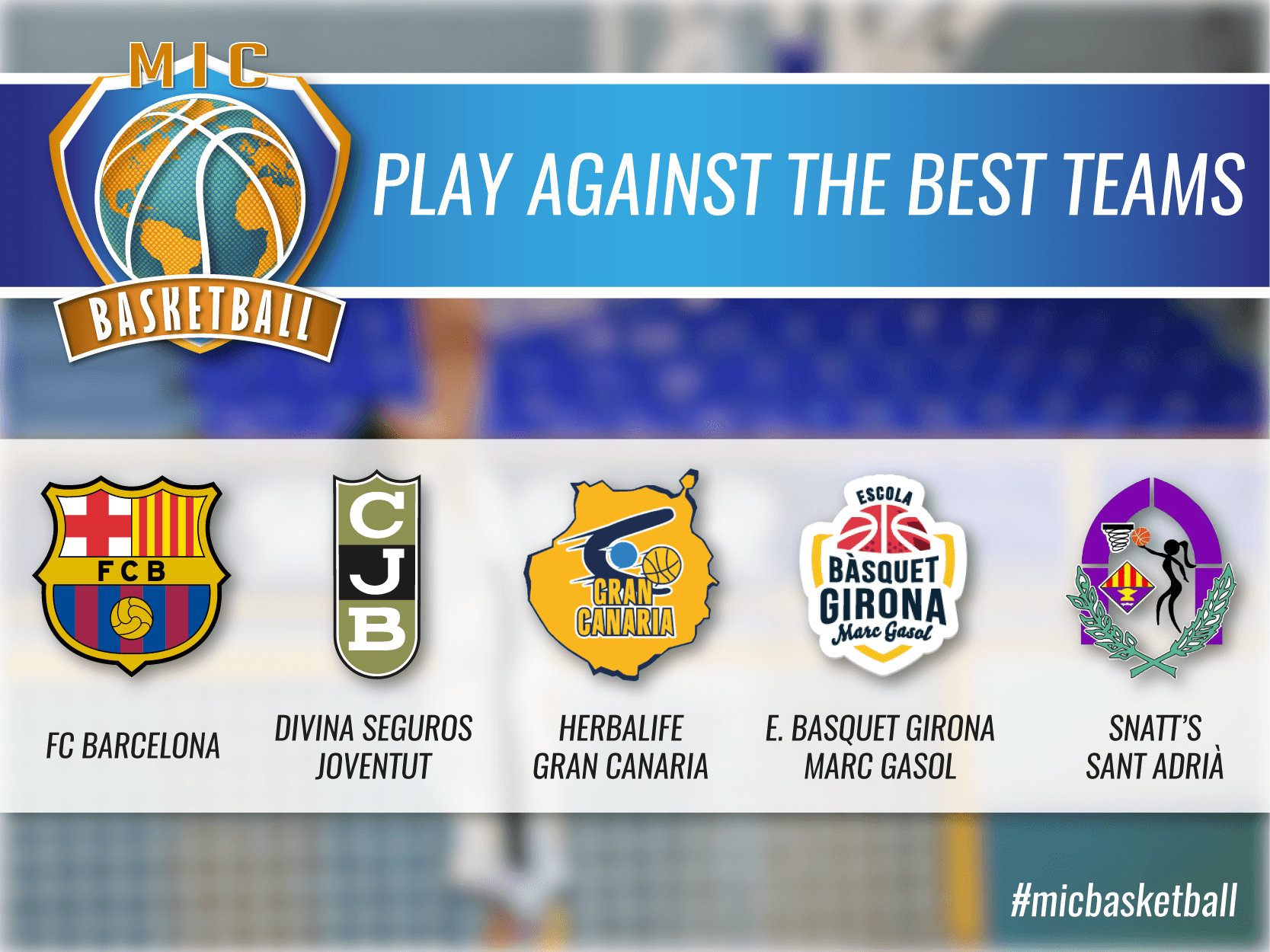 A MICBasketball with the best teams in the world
The history of the tournament begins at the top, with some of the best basketball teams in the world in our call. The goal is to achieve what the 17 years of MICFootball have created on the Costa Brava, a space in which top teams and small teams equal their strength to create an unrivaled project for basketball base worldwide.
They are already MICBasketball
Having the best teams at the national level allows us to offer your team an additional incentive. We create a space for you and we bring the best so that you live a unique experience with your players. At the moment we have the confirmed presence of FC Barcelona, Herbalife Gran Canaria, Snatt's Sant Adrià, Divina Seguros Joventut or EBG Marc Gasol, all of them referents in the base basketball and also in the front line of our sport … To let your opportunity pass?
Open enrollment
The ball is in your field. The Costa Brava has opened its doors and now it only needs that your equipment comes into play. If you want to know all the information you can contact us through the web, where you will find the informative dossier, the prices and everything you need to formalize your registration. Are you convinced? Come on, the horn is about to ring!